CALENDAR
KNIGHTS OF COLUMBUS DALLAS DIOCESE CHAPTER
Event Navigation
Spes Gregis Seminarian Dinner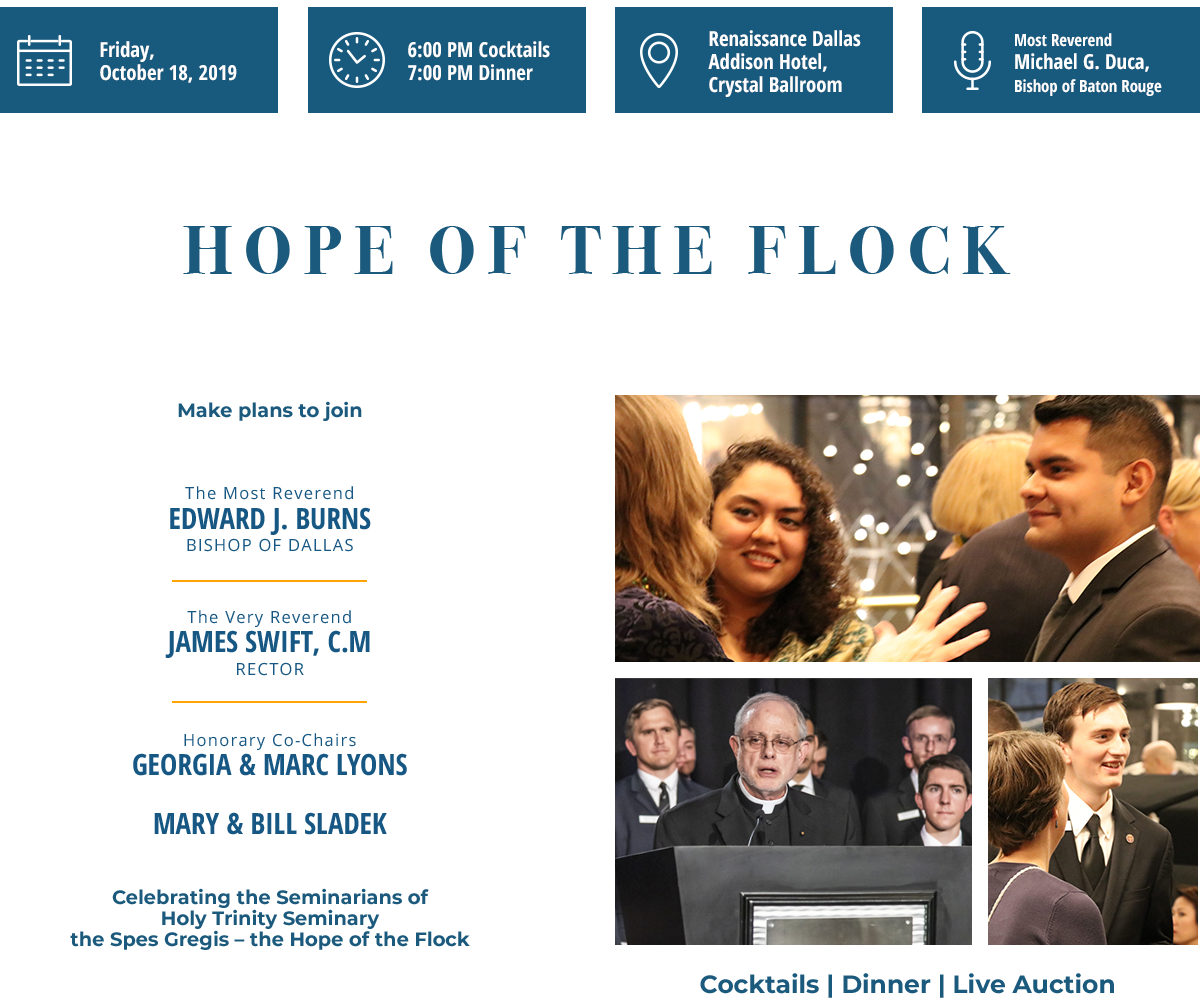 The 16th Annual Spes Gregis Holy Trinity Seminary Benefit Dinner will take place on Friday, October 18, 2019 starting at 6:00 PM at the Renaissance Dallas Addison Hotel in the Crystal Ballroom.
Join the Most Reverend Edward J. Burns, Bishop of Dallas; the Very Reverend James Swift, C.M., Rector of Holy Trinity Seminary; and the Honorary Co-Chairs Georgia & Marc Lyons and Mary & Bill Sladek in celebrating the Seminarians of Holy Trinity Seminary – The Spes Gregis-The Hope of the Flock.
The Keynote speaker will be the Most Reverend Michael G. Duca, Bishop of Baton Rouge.
Please visit the event website for Table Sponsorships, Reservations and Donations.